At Postal Connections, it's always "Yes, of course we can!"
Serving Central Oregon since 1996
61149 South Hwy 97
Bend, OR 97702
Get Directions
Tel (541)389-5600
Fax (541)389-5678
info@postalconnections108.com

Store Hours:
8:30am-6pm Monday-Friday
9:30am-4pm Saturday
Closed Sundays
---
61149 South Hwy 97
Bend, OR 97702
Get Directions
Tel (541)389-5600
Fax (541)389-5678
info@postalconnections108.com
Store Hours:
8:30am-6pm Monday-Friday
9:30am-4pm Saturday
Closed Sundays
Packing, Shipping, Notary, Fax, Services:
United States Post Office (USPS)

First Class Mail, Priority Mail, Priority Mail Express, Flat Rate Mail, Certified Mail

FedEx Bend Ground and Express Shipping

Overnight, Second Day Air, FedEx Flat Rate

UPS Bend Ground and UPS Air

Overnight, Second Day, Saturday Delivery

DHL International Shipping
Post Office (PO) Box Rental
Fax Service (send and receive)
Black and White and Color Copies
Computer Rental
Oregon Notary Public
Office Supplies

Boxes, Envelopes, Padded Mailers, Peanuts, Bubble Wrap, Shipping Tape, Mailing Tubes

Business Cards
Rubber Stamps
Locally made gift items
Hydro flask, Silipint, Beer Soap
Greeting Cards
Passport Photos
Scan to Email Service
Burn to CD
Computer Rental
Black and White / Color Copies
Lamination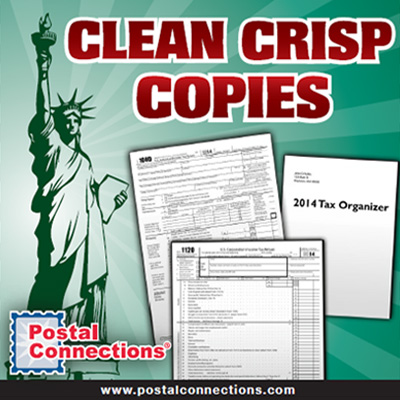 Insider Tips for Packing like a Pro
1. Boxing
Match your box to the size and weight of your item(s). Use double-walled boxes for heavier items. If reusing a box, remove all old labels, and make sure it's high-quality, with no holes, tears, or dents.
---
2. Cushioning
Choose cushioning with enough density to keep items from shifting. Bind printed material together. Wrap and tape all sharp or protruding edges.
---
3. Labeling
Place your label on the package's largest surface and secure it firmly with your hand. Put a copy of it inside your package. When using a pouch, remove the peel-off strip and firmly seal the flap.
---
4. Sealing
With your box properly packed, apply at least three strips of packing tape (no duct or masking tape) that is at least 2″ wide evenly across all flaps and seams, top and bottom, using the H taping method.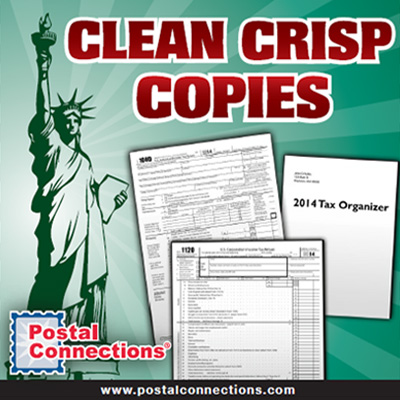 Call Us Today!